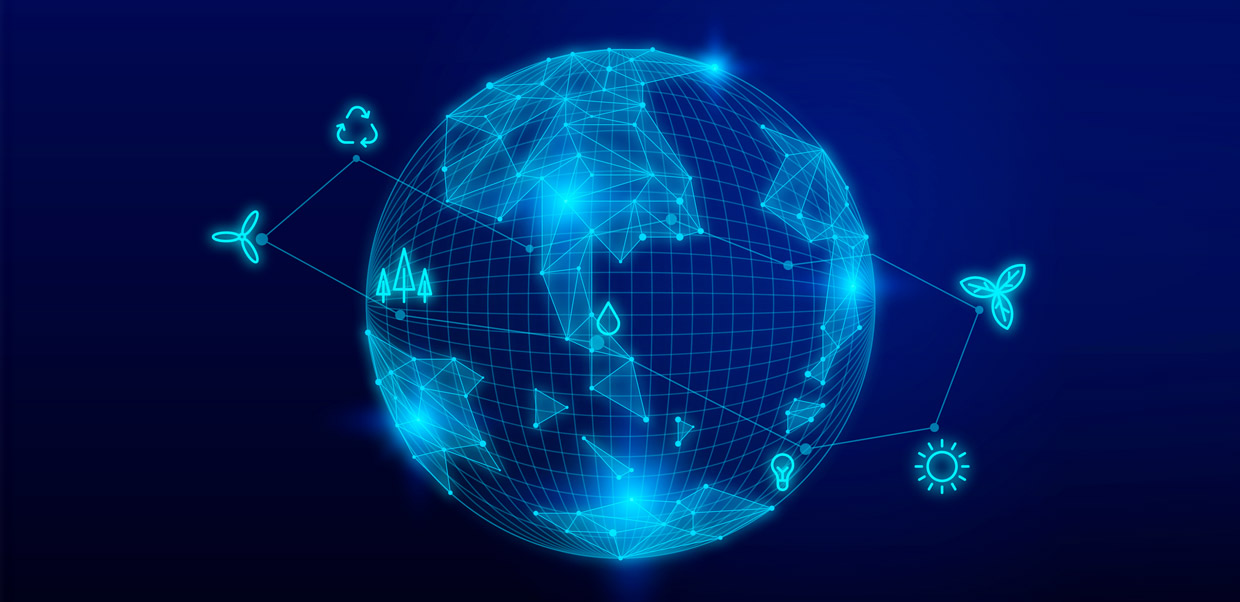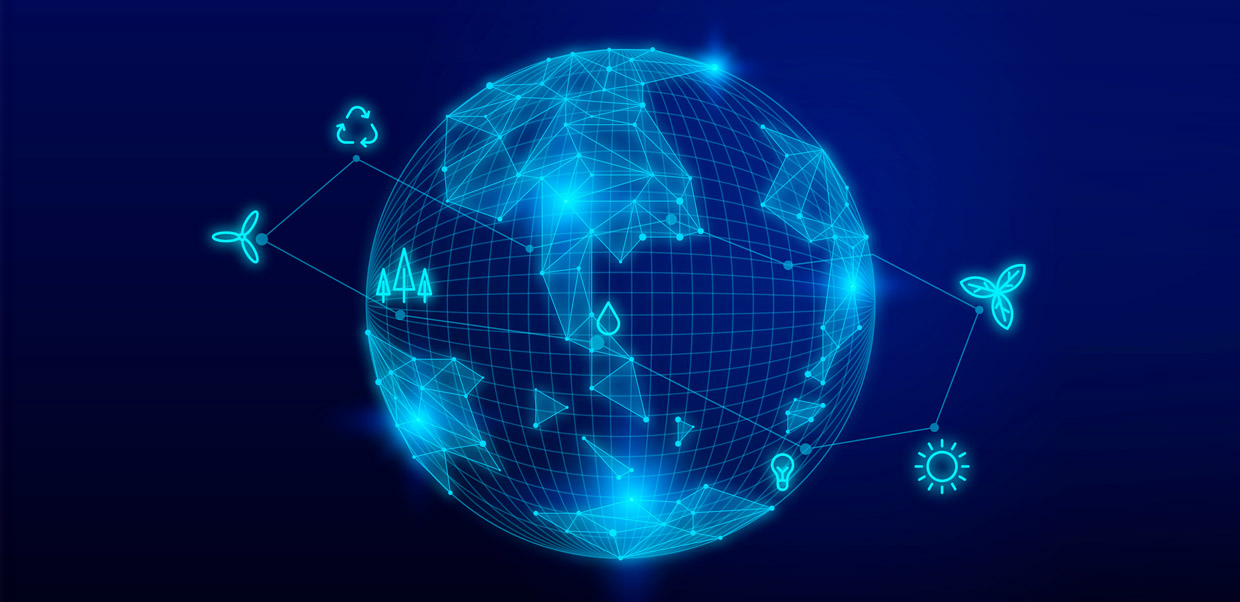 As 2022 approaches the halfway mark, the entrapeer team reflects on the sustainability trends – and specifically, position innovation case studies– that are rapidly transforming the way we live and work.
From machine learning applications for improved energy efficiency to test driving cars in the metaverse, we've combed our extensive database to find the best innovation case studies illustrating these trends. To learn more about them, simply create a free account and start browsing. We've included some links below to help you get started.
Top 5 Innovation & Sustainability Trends to Watch in 2022
1. Climate tech is heating up
At the beginning of 2021, Fred Wilson of Union Square Ventures (USV) wrote that "climate will be to this decade what cloud was to the last one." The numbers back his prediction.
With over $60 billion USD invested in this space, and over 1200+ climate tech startups, this field is expected to explode in the next few years.[1]
While ESG regulations are becoming more commonplace in the EU, the US has been slow to follow suit. Nevertheless, Silicon Valley startups have recognized the inevitability and are trailblazing with tech to solve the climate challenges of tomorrow.
Though sustainability trends are already a top priority for entrapeer, we're eager to branch out into the emerging subcategories of this sector in the years ahead.
Browse themes and use cases in climate tech →
2. The rise of Web 3.0
The "third-generation internet" is a topic of much-heated debate. If you're unfamiliar with the term, the simplest way to explain it is that Web 3.0 is blockchain-based. The repercussions, however, are nowhere near as simple.
You see, the internet as we know it relies heavily upon its users to produce content. Yet, tech giants reap the rewards by making money on the content we produce, as well as the private information we share.
Web 3.0 will flip the status quo through position innovation by establishing an open and distributed network where data ownership (and earnings from information shared) will remain in the hands of the user.
We believe that in the next few years, we'll see a proliferation of blockchain-based web apps and services that move toward this model. However, fair distribution of tokens will be critical to the realization of this democratic vision of the web. We expect that tech giants will try to stay ahead of this trend by restructuring their services (using a position innovation strategy) in order to hoard whatever power they still can, but the wide-scale adoption of cryptocurrency amongst the average internet user base gives us hope.
Browse themes and use cases in Web 3.0 →
3. Decentralized finance is the future (DeFi)
On the topic of decentralization, 2021 was a banner year for decentralized finance: the term used to refer to the entire ecosystem of blockchain-enabled financial products and services.
This trend only seems to be picking up speed in 2022.
DeFi is projected to continue its rapid expansion into every financial sector where there is opportunity for blockchain to take root. It is now indisputable that crypto and DeFi are the future of fintech. But the question remains: how will that future unfold?
The peer-to-peer nature of blockchain opens new doors for finance, spurring many to envision idealistic, community-governed financial systems that will be more accessible than ever. At the same time, this is all uncharted territory and the extreme regulation of this industry poses barriers startups will have to navigate carefully if they want to stay afloat long enough for their gamble to pay off. Position innovation is an approach that these companies will need to implement as it deals with the repositioning of products and services to maintain relevance.
Browse themes and use cases in DeFi →
4. Cloud-y with a chance of 6G
Computing power continues to expand as more companies migrate to offering cloud-based services. Simultaneously, we're seeing the evolution of better networks with the rise of 5G (and the promise of 6G on the horizon).
How will this impact our day-to-day?
Combined, these trends will result in more powerful phones, smart cars, wearable devices, and more.
As one McKinsey analyst stated, "With either high-band or low- to mid-band 5G reaching up to 80% of the global population by 2030, enhanced coverage and speed of connections across long and short distances will enable new services such as autonomous driving, business models such as connected services, and next-generation customer experiences such as live virtual reality."[2]
Browse themes in telecommunications →
5. Reimagining customer experience through the metaverse
For those of you who've been living under a rock, the metaverse is the term to describe our collective vision of a virtual reality-based environment that would permeate into nearly every facet of daily life.
It is described as a boundless, immersive space where you can work, shop, play, or do pretty much anything you would on the internet – via an avatar.
With the prolific rise of the experience economy, it's no surprise that enterprises around the world are imagining new ways to captivate (and convert) their audiences through the metaverse. But there are still plenty of kinks to work out before the metaverse can become a reality.
Currently, experts and visionary entrepreneurs are grappling with questions like:
How will the metaverse impact (or integrate with) tangible technologies?
How should we design our virtual worlds to best complement (and augment) our physical world?
How can we protect user privacy and prevent the rampant spread of disinformation to earn our audiences' trust?
Browse themes and use cases in metaverse →
We hope you enjoyed our mini-trend round-up! We'd love to hear your thoughts on the most exciting trends and emerging use cases in your industry.
Comment with your ideas, questions, or critiques here! We're always eager to spark new conversations and forge new paths toward innovative solutions.
Frequently Asked Questions about Top Innovation & Sustainability Trends

1. What are the current trends in sustainability?
We can say with confidence that climate tech, Web 3, DeFi, metaverse, and more powerful telco networks are currently the most impactful innovation and sustainability trends. And they're not going away anytime soon. In fact, we believe that these trends will continue to evolve in the next 10 years as we come to better understand the diverse use cases and beneficial applications of these technologies.

2. Why is sustainability a trend?
Some would argue that sustainability is no longer just a trend: it is a business necessity. The impact of climate change is becoming increasingly apparent. Coupled with the COVID-19 pandemic – which revealed the fragility of our supply chain things – this has sparked a rapid acceleration of innovation initiatives to make businesses of all sizes more sustainable.
3. When did sustainability become a trend?
At its core, sustainability means developing products, goods, and services in such a way that we meet our present needs without compromising the survival of future generations. Though there is some debate on the exact date, the term "sustainable" was first used with its current connotations as far back as 1972. However, it wasn't until the 1990s that the term became popularized and the idea of sustainable development was widely understood.

4. What are the top strategic technology trends for 2022?
Trends are always evolving, so it is impossible to say which trends have true lasting power until those technologies are well established within enterprises and society at large. That said, we feel confident that corporations worldwide will continue to invest in the 5 trends above since these technologies are at the foundation of modern social paradigms.
5. How will technology trends impact business?
Enterprises that remain agile and adaptive – either through partnerships with startups or through their own internal initiatives – stand to benefit the most from these trends.
By adopting and experimenting with new technologies, organizations can build resilience, increase revenue, and follow sustainability trends to support strategies for long-term growth.
6. How can we identify the best emerging technology trends for our organization?
Innovations in technology impact many stakeholders within an organization. Enterprise IT, innovation teams, business units, and C-suite execs can all coordinate to identify why trends unlock new business opportunities, and which pose a threat to your organization.

References:
[1] Johnson, L., Cox, E., Chan, D., Moussa, T., Foakes, M., Arora, V., & Wrigley, J. (2021). State of Climate Tech 2021. Retrieved December 20, 2021, from https://www.pwc.com/gx/en/services/sustainability/publications/state-of-climate-tech.html
[2] Nicolaus, Ostojic, I., & Corbo, J. (n.d.). The top trends in Tech. McKinsey & Company. Retrieved May 25, 2022, from https://www.mckinsey.com/business-functions/mckinsey-digital/our-insights/the-top-trends-in-tech