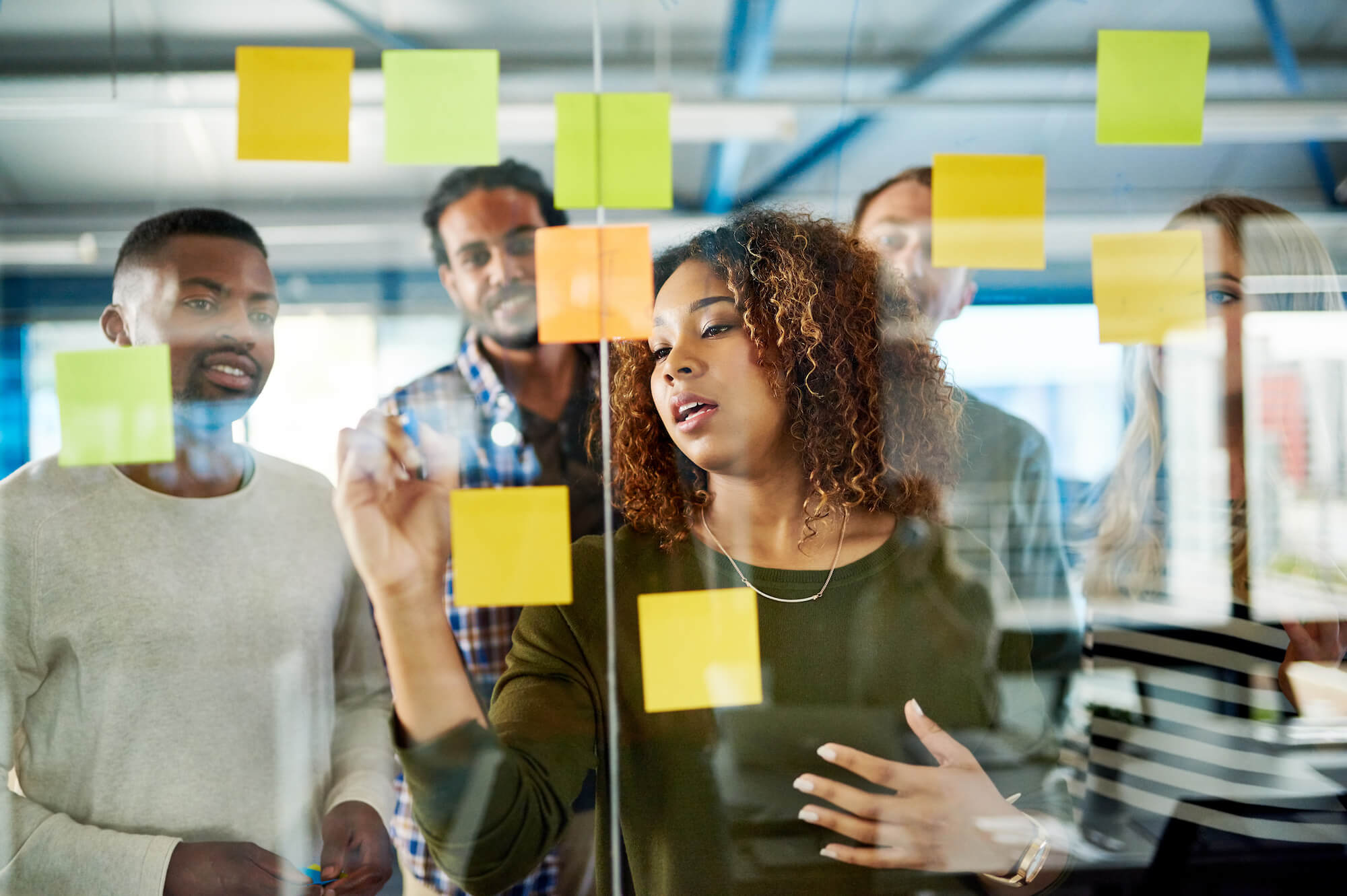 We want to let you in on a hard-won truth: you can't possibly anticipate every obstacle that will arise in a proof-of-concept (POC) project. Believe us, we've tried. But, as a startup, you can anticipate your enterprise customer's questions and requirements. Then do your best to address them before your partnership even begins. 
We know the thrill of partnering with large enterprise clients when you're in your early growth or scaling stages. We also know that many startups make the fatal mistake of rushing in without clarifying expectations from the outset – both their own and their customers'. That's why we've developed this simple ten-question framework to help you navigate these uncharted waters.
Here at entrapeer, we're all about providing startups and top-tier enterprises with the tools and insights they need to advance their innovation initiatives. So if you want to chart your next project with confidence and impress your enterprise partner, try asking these ten questions before embarking on your next POC.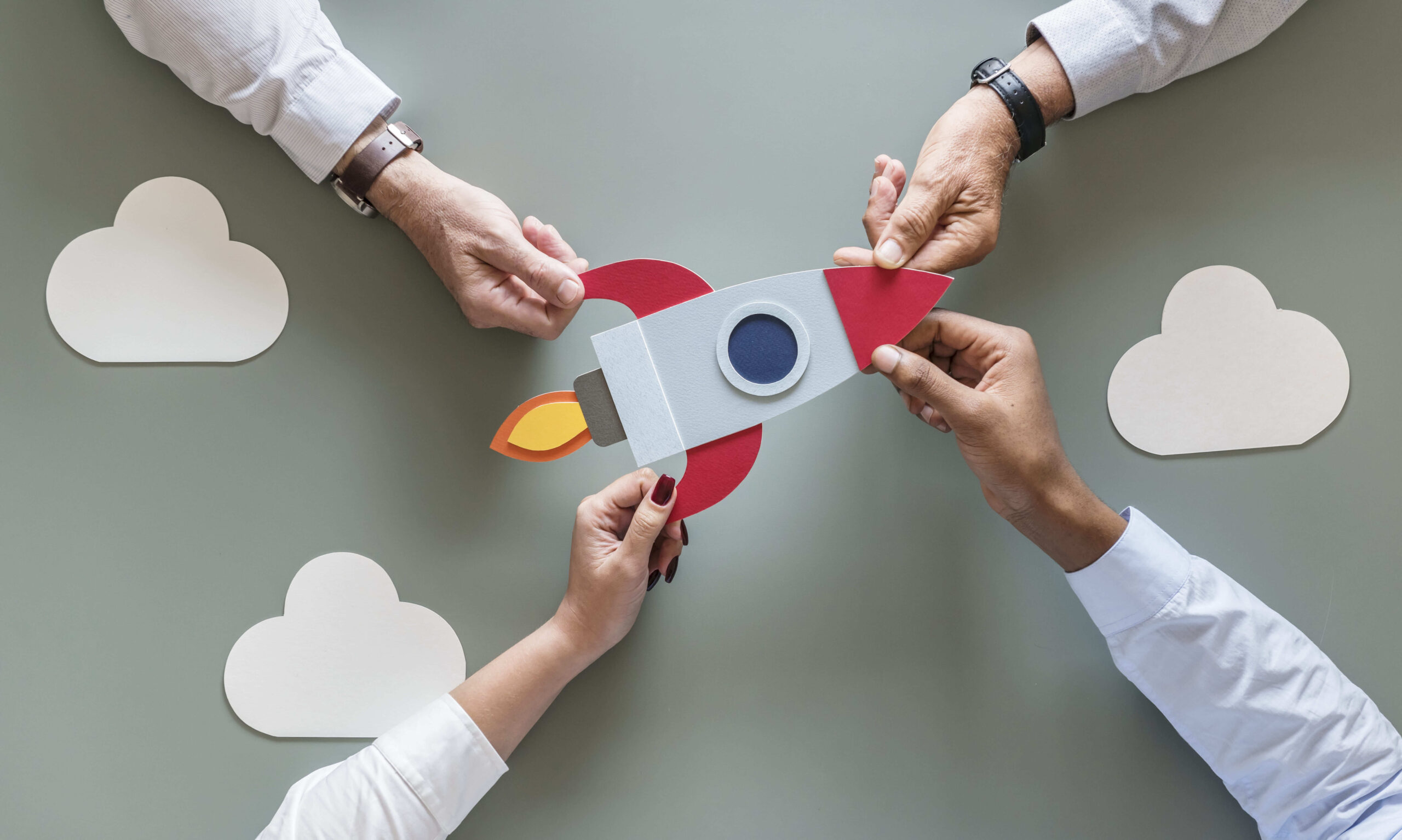 10 Questions To Ask Before Your Next POC
1. What specific challenge or objective is your enterprise planning to address through this POC project?
Let's be honest: sometimes, enterprises think they want one thing (maybe the latest shiny tech everyone's talking about), but the solution they really need is something entirely different. It's crucial to understand the enterprise's goals and challenges. This helps you figure out if your startup's solutions align with the enterprise's objectives and allocate your resources efficiently. Worst case scenario, the project doesn't move forward because you're not a good fit, but you've saved yourself a lot of stress and countless hours of wasted effort.
2. Can you provide insights into your company's innovation priorities and long-term strategic goals?
Knowing where the enterprise is headed in the long run can be a game-changer. This lets you craft a POC that doesn't just solve today's issues but also positions your startup as a strategic partner for the enterprise's evolving needs. With the company's vision in mind, you can forge a partnership founded on shared goals and mutual growth over the long term. 
3. How does your enterprise typically evaluate and select startup partners for POC projects?
Understanding an enterprise's benchmarking standards can give you valuable insight into the way they work – not to mention what they expect in a partner. Armed with this insight, you can better showcase your unique strengths and capabilities in a way that resonates with your prospective partner.
Entrapeer provides startups with a strategic advantage by allowing you to feature your company's use cases on our platform. Presenting your achievements and past collaborations can significantly boost your startup's visibility. As a result, you can capture the interest of qualified enterprises actively on the lookout for innovative partners in your industry.
4. What resources, such as funding, personnel, or infrastructure, will the enterprise provide during the POC engagement?
Understanding resource commitments upfront is a must. It helps your startup plan effectively, and address any potential risks. Plus, it lays the groundwork for transparent and mutually beneficial agreements.
In fact, with entrapeer's evidence templates, you can describe what your startup requires of POC partners upfront. So you don't waste time in education meetings only to discover that your prospect can't support your solution on-site.
5. Are there any specific compliance or security requirements that we need to meet to collaborate with your enterprise?
Ensuring that both parties operate within legal and ethical boundaries is critical for protecting sensitive data, and fostering a secure collaborative POC environment.
With entrapeer, startups and enterprises can effectively navigate the regulatory landscapes of their target markets and analyze industry-specific compliance standards.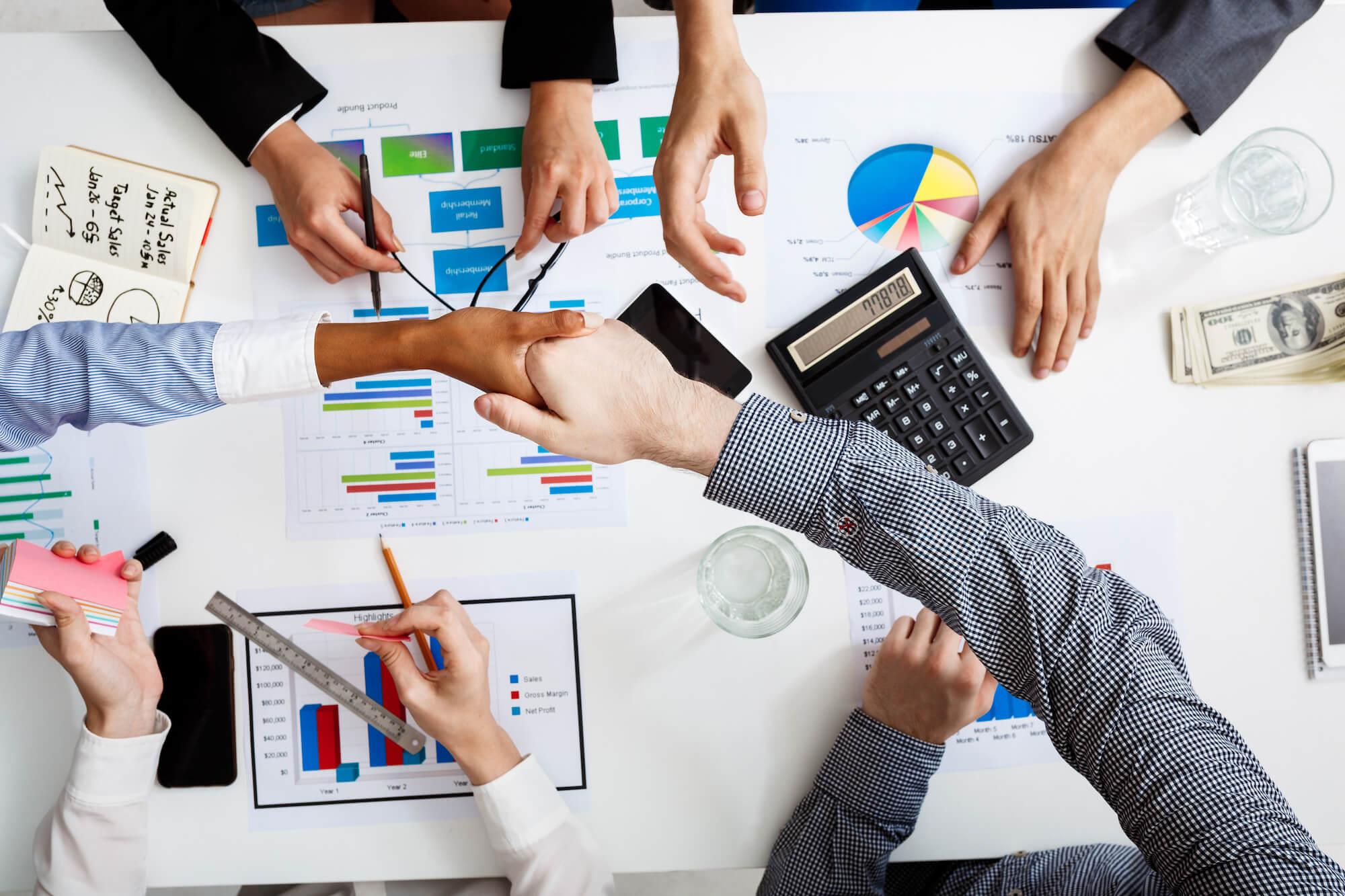 6. Could you share examples of successful POC projects your enterprise has completed with startups?
Learning from real-life success stories is invaluable. It gives you a sense of what has worked well in previous partnerships. These POCs can offer insights into the enterprise's track record and their ability to work effectively with other startups. 
When you sign up for entrapeer, you gain access to the world's largest use case database, including recent partnership and POC data for your targeted enterprises. This exclusive data empowers you to make informed decisions, refine your proposals, and establish stronger connections with prospective enterprise partners. 
If you're feeling bold, you may even ask about unsuccessful POCs to learn what went wrong and how you can avoid making the same mistakes.
7. What is the expected timeline for this POC project? What are the key milestones that will mark our progress?
By addressing this question, your startup can develop a detailed project plan, and allocate resources effectively. Agreeing on a timeline and milestones in advance ensures that both parties are aligned and well-informed about project progress. 
But you know what they say about the best-laid plans… Both enterprises and startups can be overambitious in their desire to accelerate the POC timeline. Unfortunately, this impatience usually has the opposite effect, causing delays and strained collaborations. 
In such cases, it's worthwhile to have a mediator like entrapeer – a neutral third party who can temper expectations with real-life examples of project timelines.
8. Can you provide insights into the decision-making process within your enterprise, including key stakeholders and their roles?
All projects benefit from defining roles and responsibilities from the outset. Understanding how decisions are made in the enterprise can give you a glimpse into its internal workings, and help you navigate approval procedures efficiently. 
Our extensive network can further support you in identifying and connecting with the right decision-makers. Through our platform, startups gain access to our curated database of industry-leading enterprises, VCs, and accelerators. As an entrapeer user, you can navigate the platform to research qualified leads or even tap our innovation experts for introductions, streamlining the process of building critical enterprise relationships with the right stakeholders at the right time.
9. How does your enterprise typically handle intellectual property (IP) and data ownership in POC collaborations?
This may seem like an obvious question, but it's good to cover all your bases in your early discussions rather than dispute IP after (or in the middle of) your collaboration. 
Addressing these topics early can help prevent conflicts and safeguard your IP. It also establishes who retains ownership of the data generated during the project and helps determine any associated rights, licensing agreements, or restrictions.
Entrapeer can act as an intermediary during these discussions and facilitate transparency about IP and data ownership rights, so both parties can establish clear guidelines and avoid potential conflicts.
10. What are the success criteria for the POC project? How will performance and outcomes be measured?
To ensure everyone is on the same page, it's essential to define what success looks like. This aligns expectations, outlines performance metrics, and provides clear guidelines for demonstrating your value.
Entrapeer can play a significant role in helping startups align their efforts with the enterprise's expectations and key performance indicators (or KPIs). Through our platform, you gain access to a wealth of industry knowledge, best practices, and insights on how to tailor your POC to meet enterprises' criteria for success. 
BONUS: How can we leverage or share project results after the fact to promote our product?
POCs are a fantastic way to collect quantitative proof that your product not only works, but yields impactful results. So you want to ask your customer about securing testimonials, white papers, case studies, etc. upon the project's completion.
However, this question can be tricky because enterprises often require NDAs, or may even include non-compete clauses in their partnership agreements. Nevertheless, it's good practice to clarify from the outset of the project how both parties can use data generated from the POC for marketing purposes after the fact. 
Try to take these potential obstacles into account and offer options – such as anonymizing the client – so both parties can use this data to their advantage.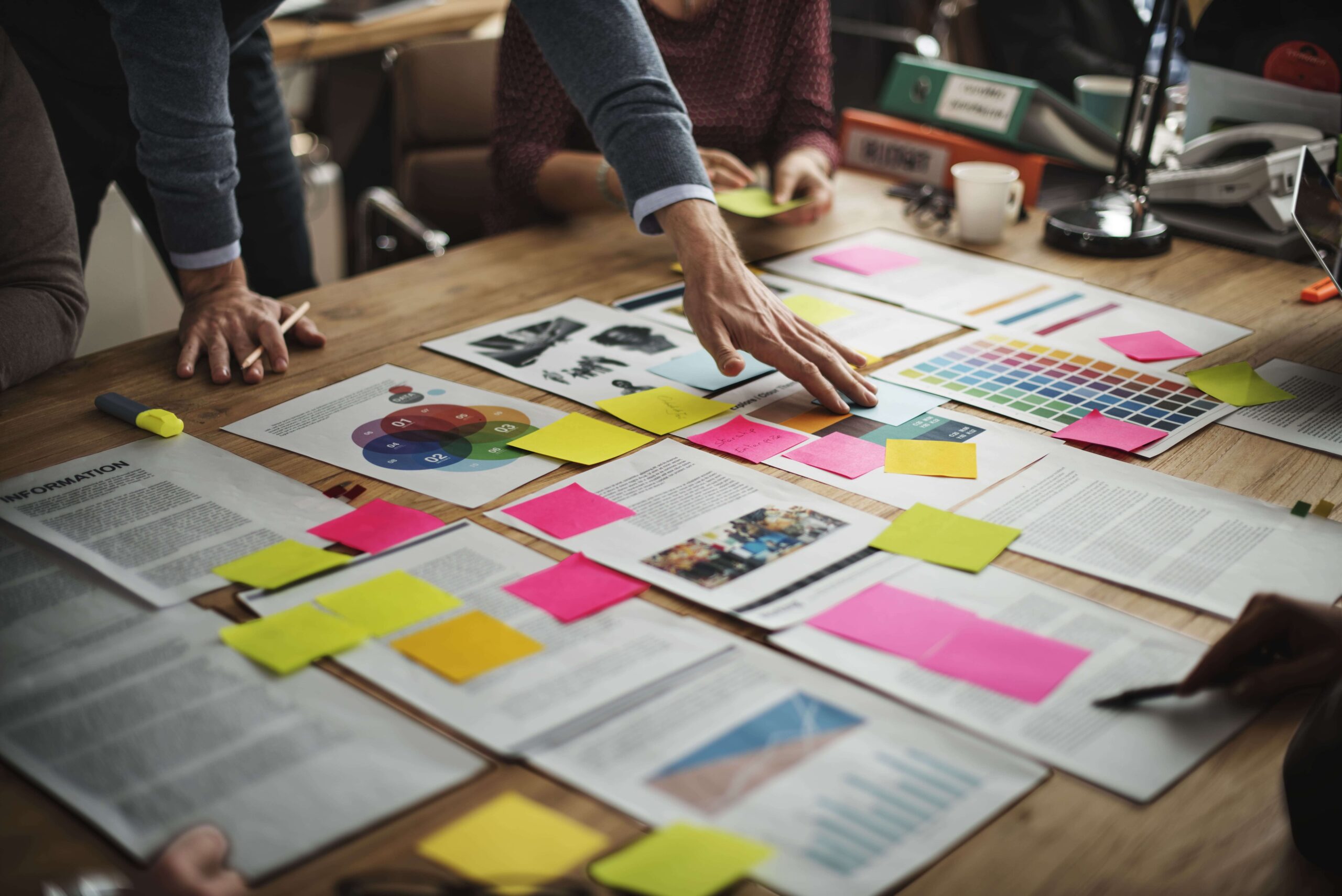 Creating a Successful POC Environment
In POC collaborations, success depends on alignment, clarity, and transparency between startups and enterprises. Entrapeer is dedicated to facilitating these partnerships through tailored insights and white-glove guidance by our corporate innovation experts. 
Enhance your startup's visibility by sharing your use cases on our platform. Then enterprises search by tech, trend, or problem statement to select the most qualified startup solutions for their innovation initiatives. That means that only the most qualified leads reach out to you to learn more about your product. 
Entrapeer can also act as a mediator to foster transparency on critical issues, help prevent future conflicts, and assist startups in aligning with enterprise expectations and KPIs. With access to tailored insights and dedicated support from our team, startups can refine their POC to meet the criteria for success. 
Ready to streamline your POC pipeline and start landing qualified enterprise leads today? Register for early access to our entrapeer for startups program, which will launch later this fall and we'll keep you in the loop.
Til then, happy trailblazing.