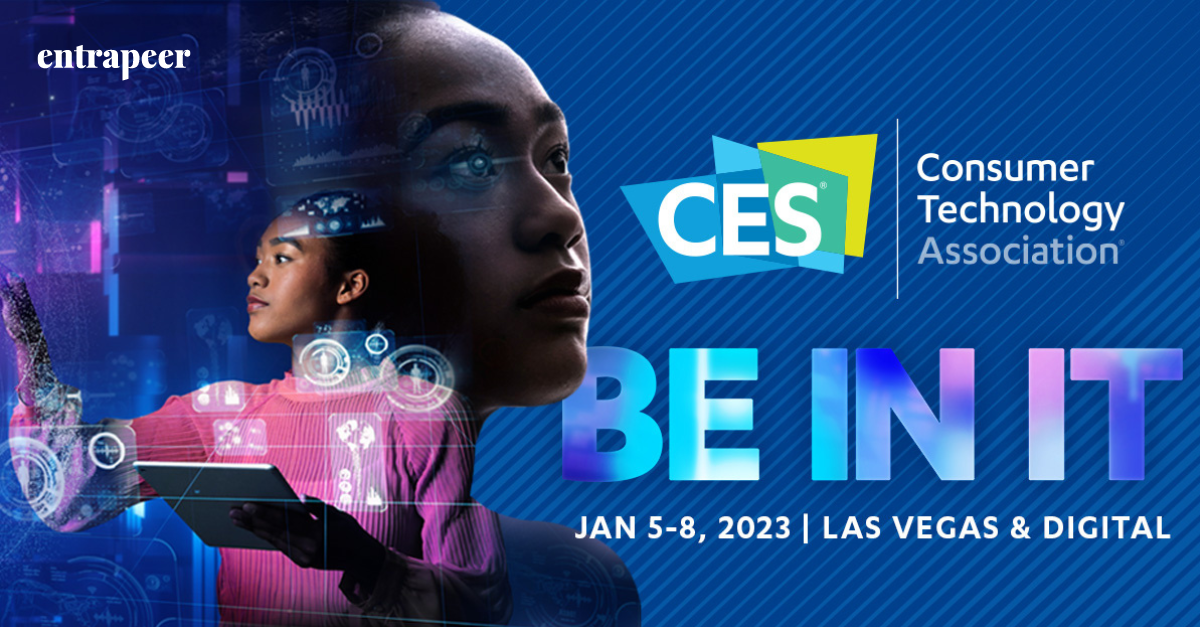 11 official venues. 
36 product categories.
2500+ exhibitors.
2500+ exhibitors.
With so many tech experts gathered in one place and almost 3 million square feet to explore, the Consumer Electronics Show (aka CES conference 2023) is the world's largest tech conference.
The 2023 CES conference provides literally hundreds of events to attend and engage with some of the biggest names in every consumer tech vertical you can imagine, from smart homes to space travel.
While this jam-packed agenda provides great business opportunities, it can feel overwhelmingly impossible to sift through all the events, speakers, and exhibitors to determine where your time is best spent. That's why we've compiled pro tips, logistical information, and networking best practices for CES all in one blog for you. 
So, if you're struggling to choose between 20+ conference tracks or which innovative product reveal you can squeeze into your schedule, read on to learn how you can make the most of this epic event.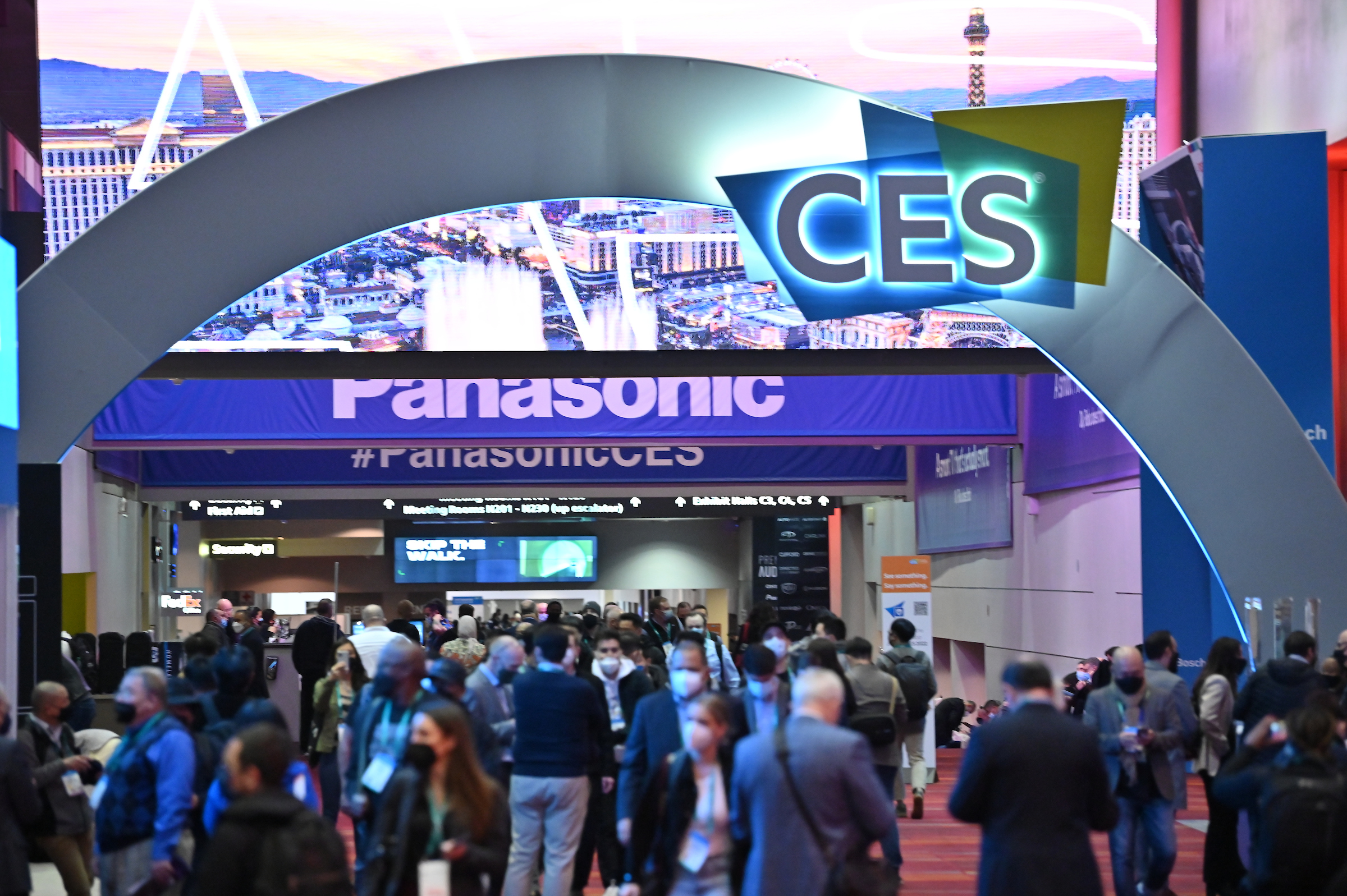 Table of Contents:
Tech Trends to Watch
Automotive
Televisions
Phones
Food Tech
Smart Home
Digital Health
Space Tech
CES Conference 2023 Tips
Pro Tips: Read before you leave.
What to pack (and what not to pack).
Do your homework & define your goals.
Network like a natural.
Post-event: The work never stops
Tech Trends to Watch at the CES Conference 2023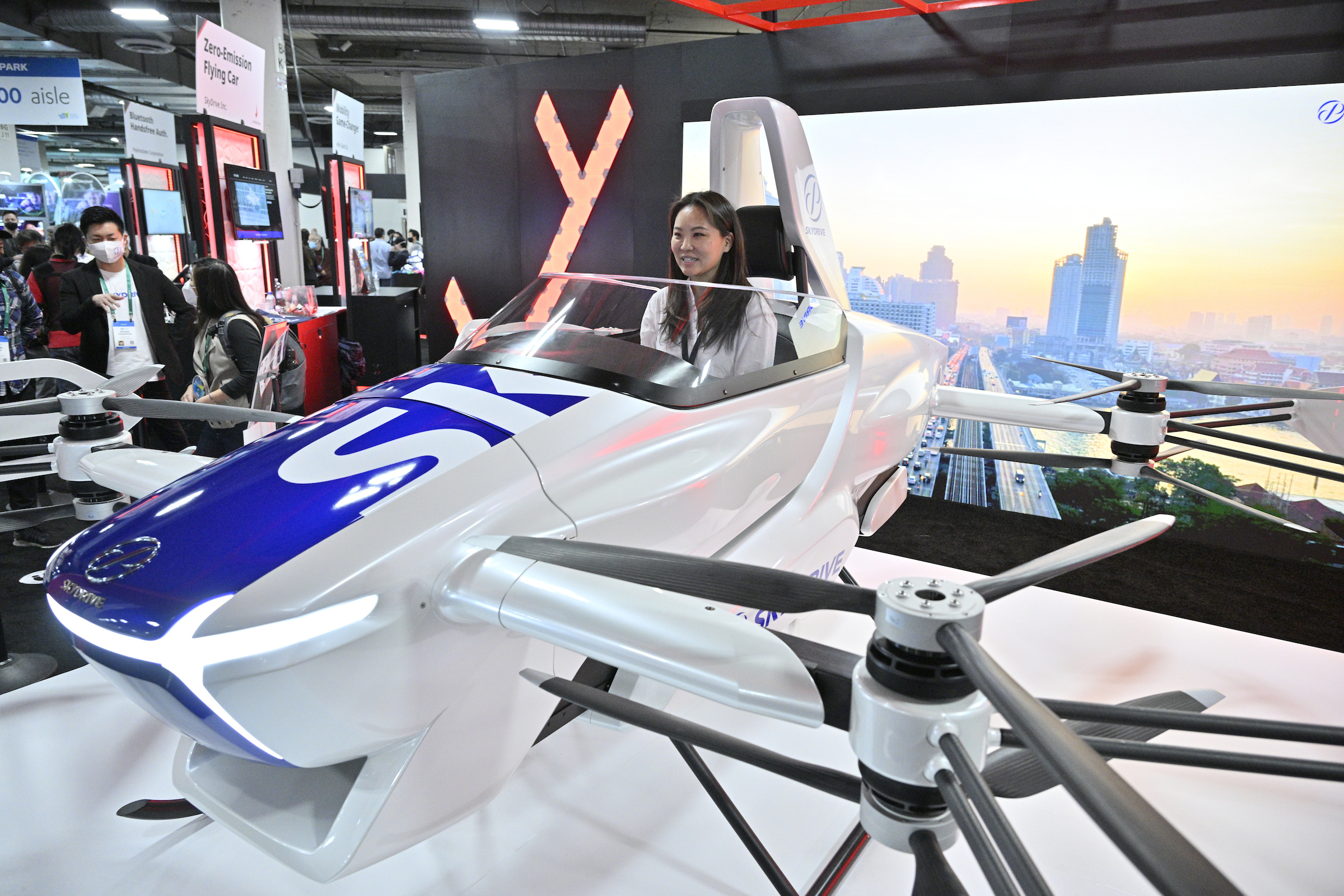 Automotive
As cars get smarter and mobility is ever more "connected," the automotive segment of CES is bigger than ever before. Much of the new West Hall will be taken over by the likes of Hyundai, General Motors, Toyota, Daimler, Fiat Chrysler, and Stellantis. Learn how mobility companies are leveraging connectivity to create value from data and enhance customer experience. 
Televisions
The latest in television technology always makes a big splash at consumer electronics shows. Keep an eye out for ever higher resolutions, OLED, QLED, mini- and micro-LED, among other recent innovations. Though it's worth noting that European regulations may ban energy intensive 8K (and even 4K) models, which could significantly impact sales for pioneers like Samsung, Sony, and LG.
Phones
Mobile tech is unlikely to spark as much fanfare at CES since most big announcements are reserved for the Mobile World Congress in Barcelona, scheduled for Feb 27 – March 4. However, we've been surprised before by the unveiling of foldable phones a few years ago. As is often the case with new consumer tech though, we must ask ourselves: is this life-enhancing tech? Or merely a party trick?
Food Tech
Food and agriculture continue to build momentum in the tech space as more companies look to how their solutions can reinvent the way we produce, consume, and dispose of our food. We look forward to learning how AI, IoT, and robotics will shape the kitchens (and restaurants) of the future. Not to mention, getting a first glimpse of the most cutting-edge kitchen gadgets.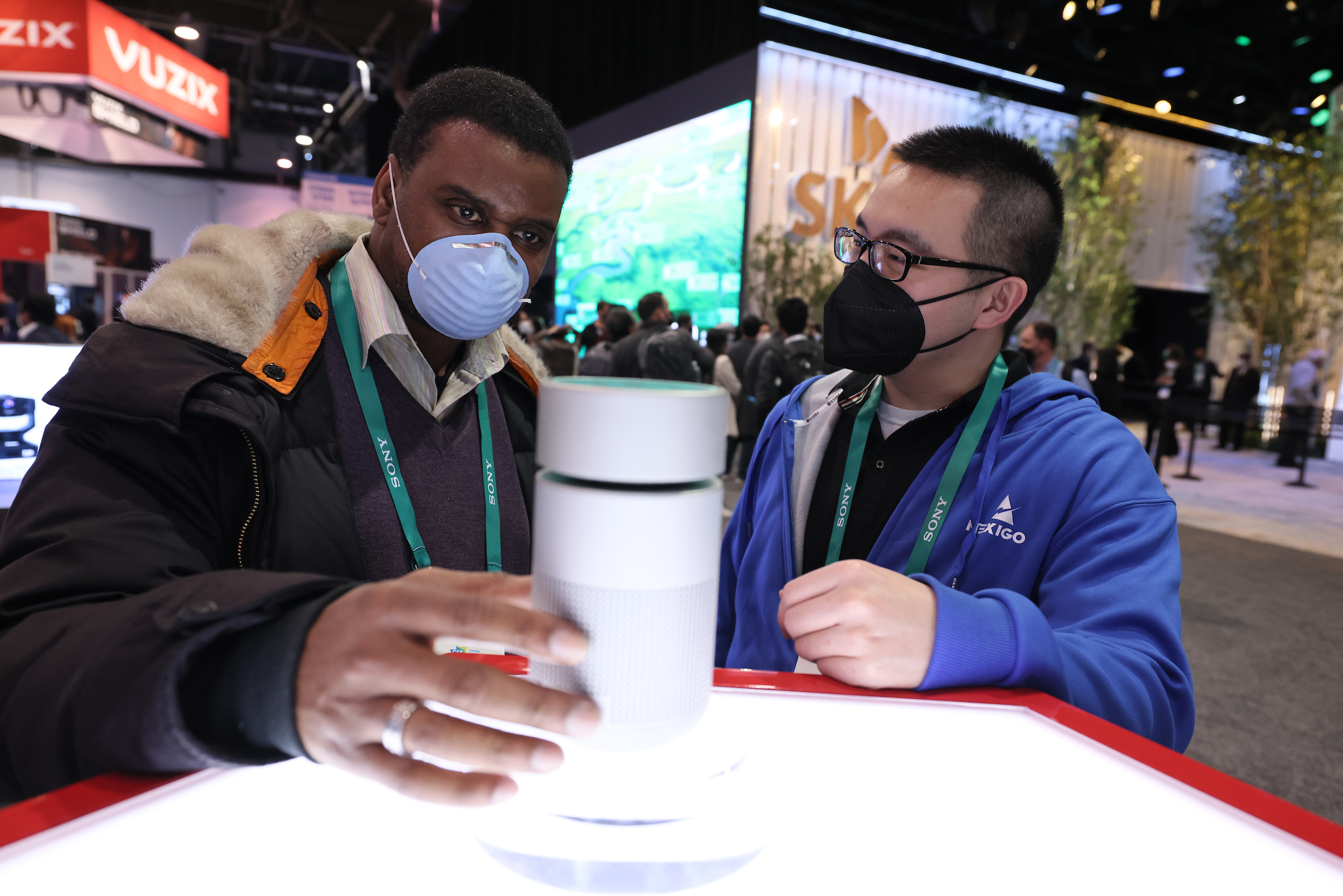 Smart Home
With pandemic-related tech no longer stealing the limelight, this year we expect to see more smart home tech centered around creature comforts and sustainability. Keep an eye out for smart mattresses, smart drains, and more energy-efficient washers/dryers.
Digital Health
CES 2022 showcased a fair amount of health tech products. While many seem to be treating the pandemic like a bad fever dream, it's indisputable that COVID has dramatically changed the role of technology in public health. We anticipate more tech related to health equity as well as solutions addressing the risks to cybersecurity as more of our health information is stored (and sold) in the cloud
Space Technology
This year's space tech section will bring things back to earth by highlighting how the technology that makes space exploration possible affects satellite systems, weather forecasting, long-distance communications, advanced undersea farming, and more. 



CES Conference 2023 Tips

When: January 5-8, 2023
Where: the Las Vegas Convention Center, Mandalay Bay Conference Center, The Venetian Expo Hall, the Aria hotel, Park MGM, Vdara, Westgate Hotel, and The Wynn. 



1. Pro Tips: Read before you leave
If you've never been to Vegas: brace yourself. The Neon Capital of the World can be a lot to take in. 
If you've never been to Vegas during one of the world's largest consumer electronics shows…it's all that amplified by 100,000 tech geeks like ourselves, all amped up to sneak a peek at the latest consumer technologies. 
All that's to say that it pays to be prepared. We recommend you:
Snag your savings. The conference works with airlines and hotels to offer discounts to attendees.
Take advantage of provided transportation. CES and the city of Las Vegas banded together to offer busses, monorails, and even "loop" tunnel services to shuttle attendees between venues. We recommend that you download and print their handy 1-pager guide to event transportation. 
Plan where to pick up your badges. All conference attendees must pick up their own badge offsite (not at the venue). The airport, monorail stations, and numerous hotels all house pick-up points so figure out which is easiest based on your travel plans.
2. What to pack (and not pack).
With such a variety of venues and events, it's hard to know what exactly to pack but keep in mind: you'll be so busy that you likely won't have time for costume changes. So pack strategically. 
Consumer electronics shows recommend professional attire (meaning business or business casual). We recommend that you pack what you feel most confident wearing. Because you want that confidence to be apparent to anyone you encounter. If you can throw in some eye-catching flair, all the better. 
We also recommend that you pack:
A reusable water bottle
Hand sanitizer 
Extra masks & COVID tests. These will be available at the conference as well, but it can't hurt to have a few spares so you can adjust to your comfort level once you assess the scene.
Fully charged battery packs and charging cables
Comfy shoes
Layers. Just because it's the desert, doesn't mean it will be warm. It can be quite brisk in the winter with temperatures falling below freezing at night. So pack a good sweater or two and a warm jacket so you can layer up or down throughout the day.
When it comes to the actual conference, do your back a favor and pack light. You're only allowed two small bags per person and rollie bags are prohibited. All bags will be searched before you're permitted to enter so clear mesh or plastic bags can expedite the process.


3. Do your homework & define your goals.
Ask yourself: Why am I attending CES? What do I want to get out of these 4 days?
Whatever your objective may be, identify the speakers, C-suites, and startups who can help you achieve it. Identify the companies you want to build relationships with and search our use case database to discover viable partnership opportunities. 
Once you have a list, figure out where your community spends their time – Twitter, Reddit, Discord – and find conversations about the conference. Chime in and introduce yourself. Start reaching out to contacts and potential customers on LinkedIn to suggest meeting for coffee at the conference or post an open invitation to your network. 
The bolder you are before the conference, the more likely it is that people will recognize you and want to connect with a friendly face amidst a sea of 100,000 people.
And remember to download the CES app and build out your agenda. Literally, star your printed-out map with all the exhibits and events you plan to hit. Just be sure to leave some wiggle room for important things like casual networking and, you know, eating.


4. Network like a natural.
Networking doesn't just happen during designated hours. It's 24/7. 
It can happen when you're waiting for your bags at the airport carousel just as easily as it can on the conference floor. So it pays to put conscious effort into seizing those opportunities. 
Get out of your comfort zone and split up your team so you can maximize your time and impact. Sign up for networking events and always have your business card (or QR code) on hand. In fact, LinkedIn's QR code feature allows you to connect with new friends (and hot leads) instantly. 
CES even developed a "Party List" so you can plan ahead for all the after-hours events and late-night festivities. Just be sure to RSVP well in advance since the most popular (and promising) events tend to fill up fast. 
Also: try to get some sleep. You want to stay sharp because you might stumble across your next unicorn startup or dream client where you least expect it.


5. Post-event: the work never stops. 
When you finally make it home after the 4-day tech frenzy, you'll probably want to sleep for a week. That's why we suggest setting yourself up for success well ahead of the conference. 
Prepare an updated sales deck, draft a follow-up email sequence for prospects, and create a special offer for conference attendees before you leave for Vegas. That way, once you're home it's as simple as updating your email list and clicking send. 
That's not to say that you shouldn't personalize your emails a bit. Even a single sentence at the top reminding the recipient of how/where you met can go a long way. For example, "I'm the guy that pulled you out of the fountain after your group photo went awry". 
No matter what you write, be sure to include a call to action so you invite the recipient to take the next step – whether that's signing up for a free trial or hopping on a quick demo call. Prove yourself helpful and position your product as the solution to their specific problem and you're sure to turn some warm leads into loyal customers.


Want to learn how entrapeer can make your next conference more effective?
Startup founders, innovation strategists, and VCs attend tech events in search of new business opportunities: whether that means finding new customers, forging new partnerships, or investing in an undiscovered unicorn.
While some attendees have a clear goal in mind, they often buy their tickets without a clear idea of the tactics and conversations they need to have to reach their objective. And once the chaos of the event actually sets in, it can be hard to cut through the noise and find viable opportunities. 
That's where we come in. 
Entrapeer identifies the most promising use cases with emergent tech in every industry, at every event. Sign up for a free account and learn how you can leverage our use case database to network smarter and maximize the ROI on your conference attendance.