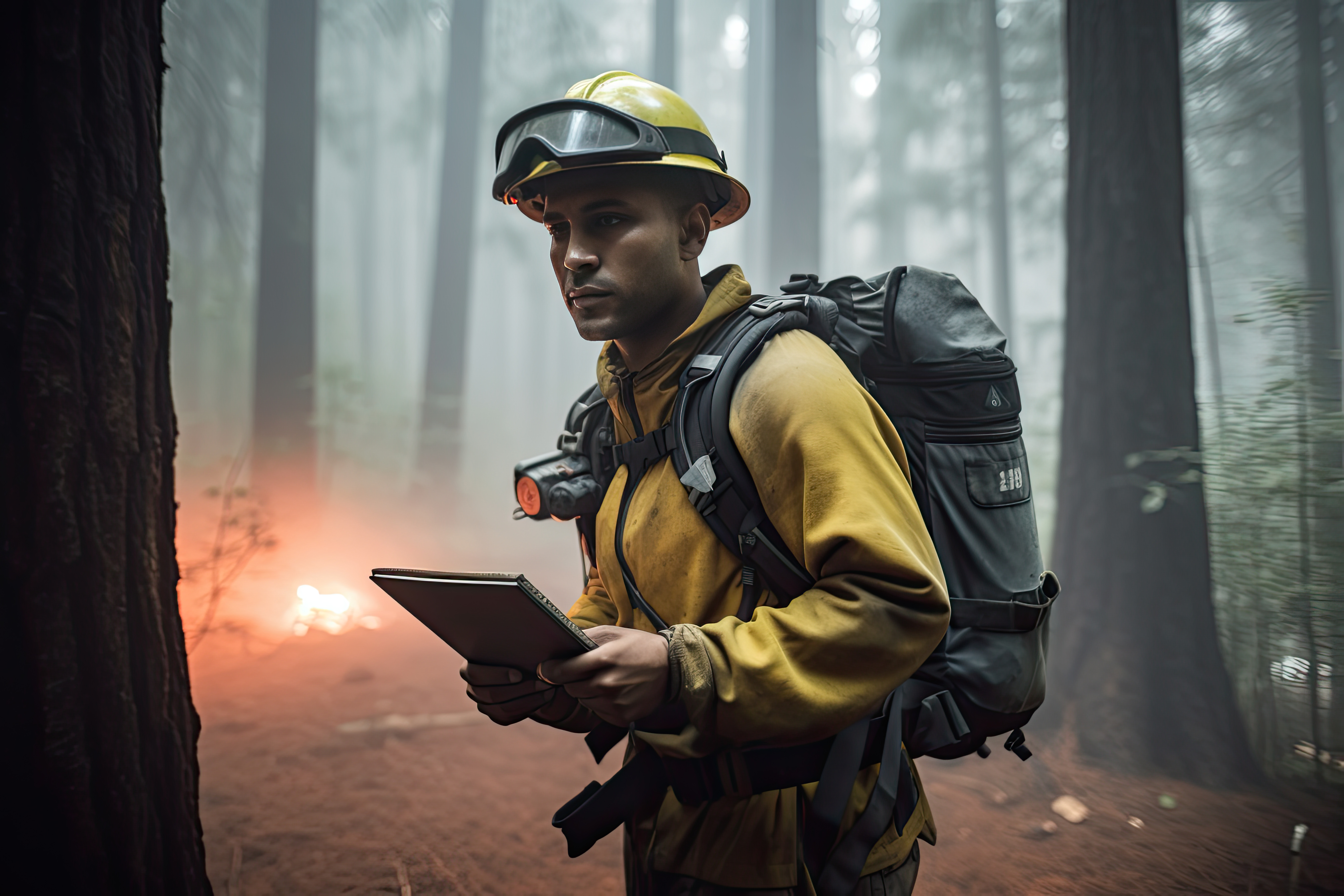 Wildfires are unplanned, uncontrolled fires in natural areas like forests or wildlands. However, fires can also spread beyond these zones and affect urban areas, which can be life-threatening and economically damaging. Backed by statistics, wildfire technology integration can help track emerging wildfires and manage existing ones. 
Data compiled by the National Interagency Coordination Center (NICC) revealed that annual wildfire occurrences have slightly declined over the last 30 years, while the number of affected acres has increased; with varying numbers for each criterion.
Since 2002, an annual average of more than 7,000 wildfires has caused damage to an average of 7.0 million acres. The size of burned acreage is twice as large as the average number in the 1990s, despite more fires occurring each year in that period.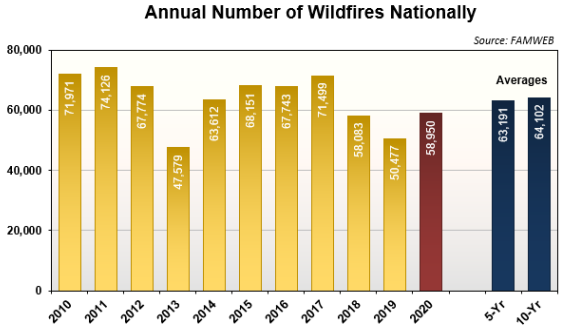 As global temperatures and heat waves continue to rise, vegetation in natural areas becomes more easily combustible due to warmer and drier conditions. Human settlements in wild areas can also serve as additional ignition sources. Aside from direct damage to properties and disruption of public utilities, wildfire smoke can cause health and environmental hazards as well.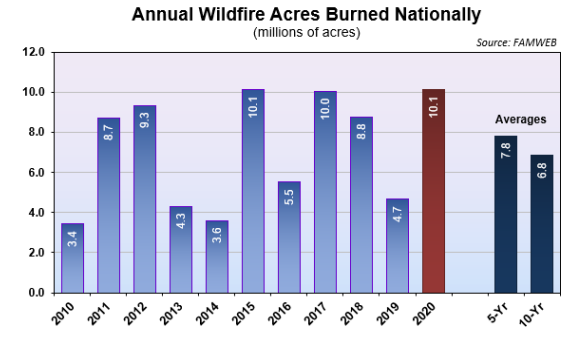 Wildfire Technology Integration and Management
Technologies can help prevent and manage wildfire devastation primarily through forecasting, heat detection, and mapping. Computer modeling systems make use of data to predict fire behavior, potential spread paths, and growth patterns. With this, informed risk assessments and planning are possible even before fires begin.
Cameras and drones equipped with artificial intelligence can be useful in early smoke detection in remote areas, replacing onsite fire managers as real-time wildfire surveillance can be conducted remotely. Thermal imaging technology can also guide ground crews in detecting hotspots and in navigating through smoke without physically subjecting them to dangerous fumes. 
During the course of a wildfire, mapping software can aid by showing active fires, designated fuel breaks to delay spread, and controlled burns near the wildfire area. Maps can also show the degree and scope of damage in the aftermath of a wildfire. Such use of technology can significantly reduce manpower costs and avoid work-related accidents. 
Most of these modalities heavily rely on data to provide correct, helpful information upon which interventions are based. Thus, it is vital to obtain high-quality, up-to-date, and accurate data sources in order for these projects to be successful. It is particularly important in AI, where there is a direct relationship between input data and behavior models.
As wildfires can happen globally, collaboration and effective data sharing enable informed decision-making in mitigating the risks of wildfires. Satellite coordination committees exist, but many other agencies involved in research can also benefit from each other and improve fire management efforts with organized, global, open-end-source data.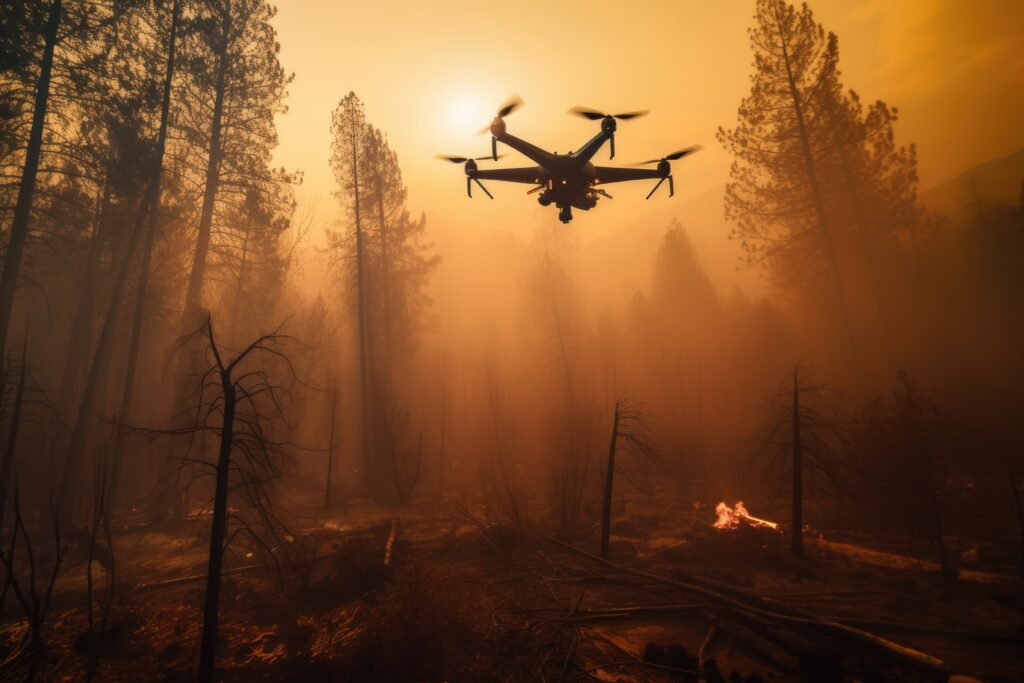 The future of wildfire technology
Wildfire technology integration improves proactive planning against the dangers of wildfire. Network grid updates can be updated to lessen the potential of fires from power line ignition, and utilization of clean energy sources such as wind or solar power can reduce long-distance energy transports. Better infrastructure can also be built in enhanced building zones away from fire-prone areas.
Many experts argue that as climate change worsens, it becomes increasingly impossible to subdue wildfires, even with the help of technology. But advancements are inevitable, and these tools will continue to assist humans in strategizing measures against the potential dangers of wildfires to human health and lives, infrastructure, biodiversity, and the ecosystem.
Join the entrapeer community today and stay up-to-date with current trends.