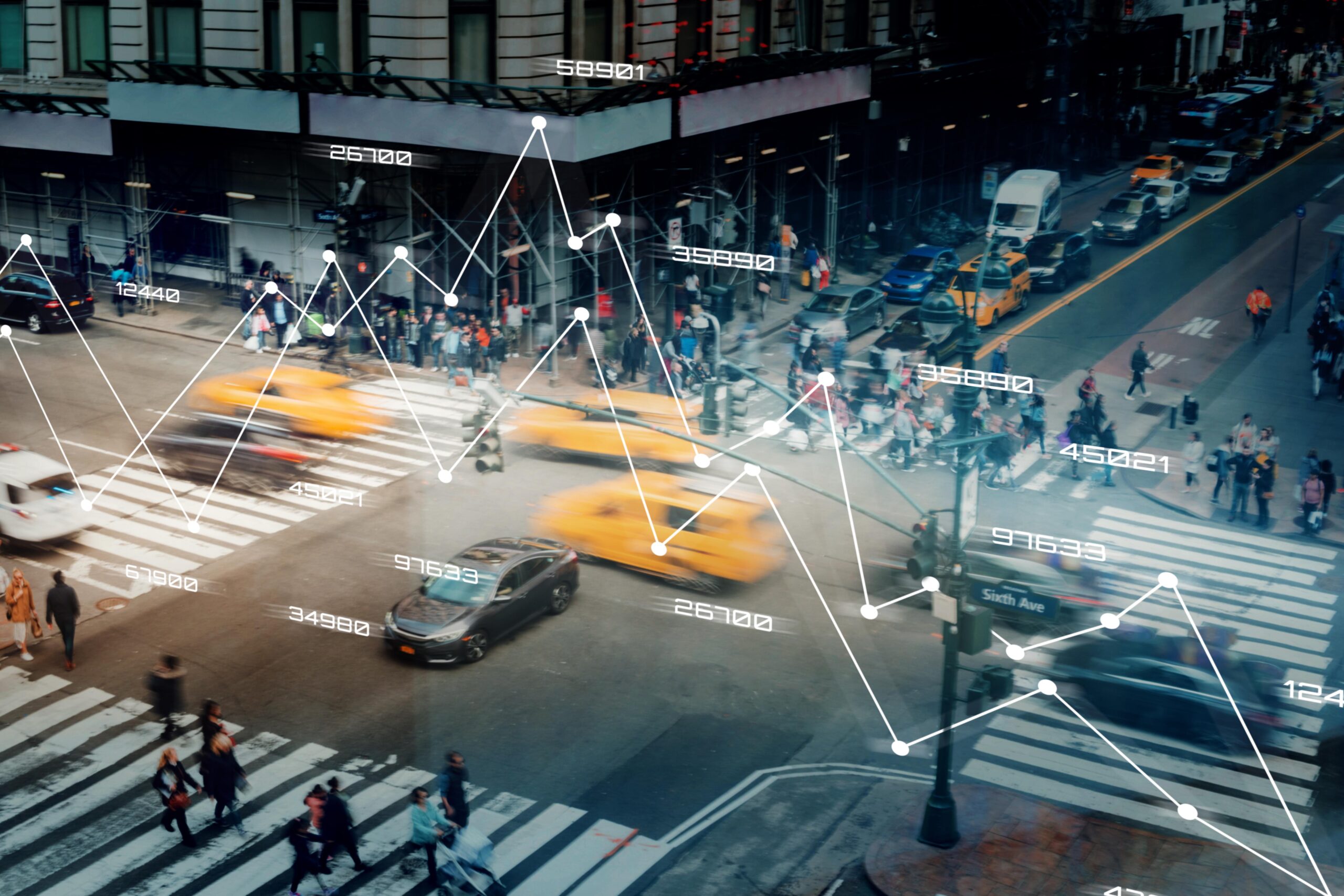 Details

Report Digest: Global Mobility Trends by Deloitte

Published: Autumn 2021
Executive Summary for Global Mobility
Deloitte's 2021 report explores the impact of the global pandemic and remote work on mobility, worker well-being, and human capital, among other factors. These topics are examined through economic, political, social, and environmental lenses. In conclusion, the report recommends three strategies for employers to respond to these trends.


Methodology
To gather the findings in this report, the Deloitte Center for the Edge analyzed global business and Human Capital trends and conducted deep-dive interviews with Global Talent leaders.


Background
There is a key difference between Transportation and Mobility.
"Transportation" is the act of moving goods or people.
"Mobility" is defined as the potential for movement and the ability to get from one place to another using one or more modes of transport to meet daily needs. The difference lies in the word ability.
Transportation ("across-carry" in Latin) describes the act of moving something or someone. Mobility ("capable of movement"), on the other hand, describes the ability of a person to move or be moved. In other words, transportation is something you do, and mobility is something you have.


The Future of Global Mobility is Now
The digital revolution allows people to share or rent cars, bikes, and scooters only when they need them. As such, fewer people need to own their own means of transportation. This has the potential to drastically reduce the environmental impact and costs of transportation while providing much-needed access for those unable to drive or walk.
At the same time, the global pandemic showed organizations the complexity and considerable cost of ensuring the right people are in the right place at the right time – whether physically present or virtually capable. As we have learned through this experience, Global Mobility must adapt to the disruption of work and life and leverage new technologies – as well as data insights – in order to build a future-proof legacy.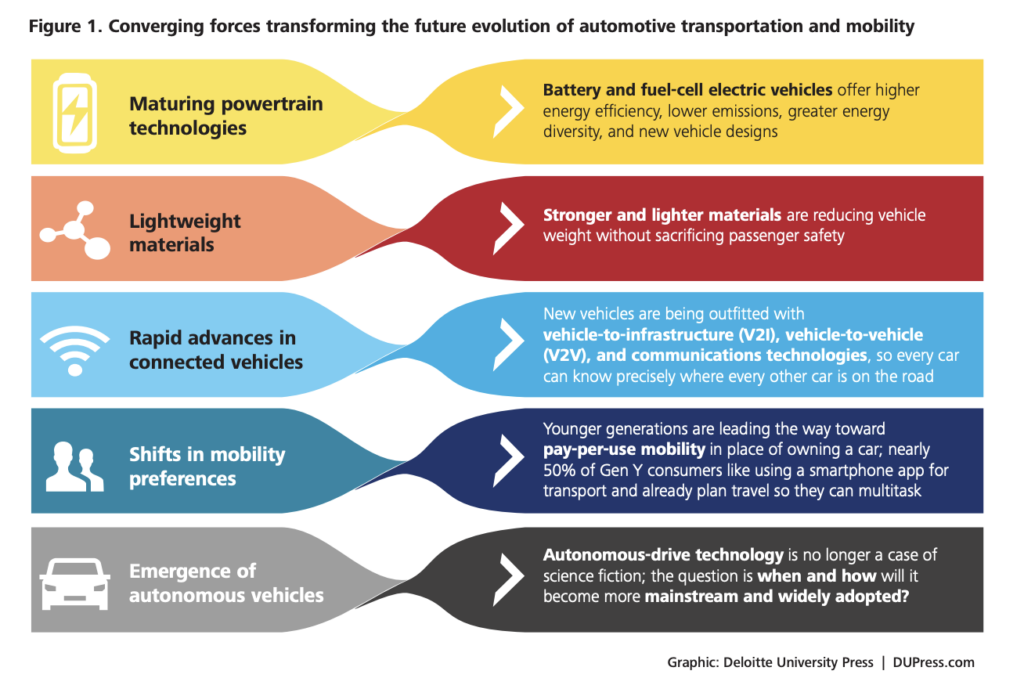 According to Deloitte's Global Mobility report, these are the key trends that are impacting employers, employees, and global mobility: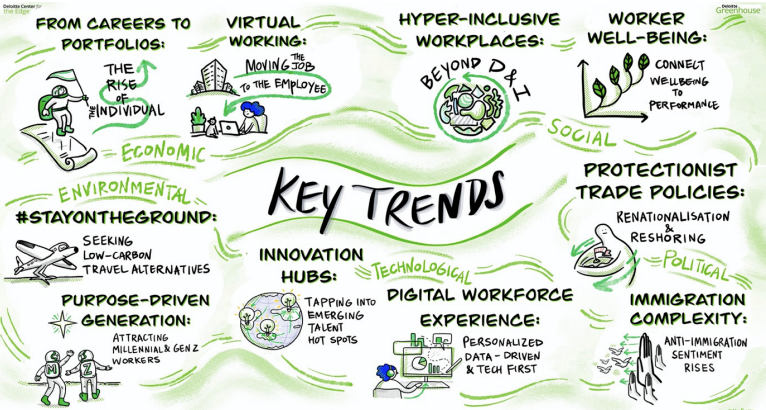 Trend 1: From careers to portfolios
A Deloitte survey found that 72% of executives think that "the ability of their people to adapt, re-skill, and assume new roles" is one of the most important factors in navigating future disruptions. Developing an internal mobility program to support the career objectives of different workforce segments will be a key Global Mobility strategy in the coming years.


Trend 2: Remote Working
The pandemic has accelerated the already growing trend of remote work. This opens the door for Global Mobility to broaden the talent pool and facilitate seamless telecommuting to build more robust, dynamic teams.


Trend 3: Hyper-inclusive workplaces
In a recent survey, 77% of CEOs reported that their organization has or intends to develop a diversity and inclusion strategy. However, organizations have been slow to adopt such strategies.


Trend 4: Worker well-being
Wellbeing has become a top priority for employees and employers alike. Yet "well-being" is not an "add-on" like casual Friday or free coffee. It must be built into the company culture through policies and mandates at the individual, team, and organizational levels.


Trend 5: Protectionist trade policies and immigration
COVID-19 safety measures further complicated an already complex immigration landscape and laid additional responsibilities at sponsoring companies' feet. As such, there is a renewed focus on recruiting local labor in anticipation of immigration backlogs.


Trend 6: Digital workforce experience
Remote work has necessitated that teams rethink how to leverage existing technologies to enhance virtual collaboration in new and creative ways. Programs that effectively use data to humanize increasinigly virtual work will pull ahead in the years to come.


Trend 7: Climate crisis
In light of the escalating climate crisis, organizations have come under pressure to propose large-scale solutions, but also, internal lifestyle changes (such as reducing business travel) that could reduce their carbon footprint. Travel restrictions have given these organizatiions to rein in their operations and "build back better."


Looking Ahead (Global Mobility Strategy)
Organizations can draw from these insights to find an equilibrium between the needs of the business and the needs of employees in order to grow and adapt, even in the face of uncertainty.
Collaboration: Now is the time to be an advisor to the business and collaborate widely to ensure your HR/Mobility strategy supports business needs.
Innovation: Now is the time to be innovative, challenge the status quo, and challenge your traditional ways of doing things. Don't be afraid to redefine, upskill, and transform.
Agility: The pace of change is rapid, and agility is essential. Focus on short-term 'sprints' instead of long-term changes. Speed and flexibility are crucial.
Join the entrapeer community today and stay up-to-date with current trends.