Win at Web Summit Lisbon with
event-specific market intelligence.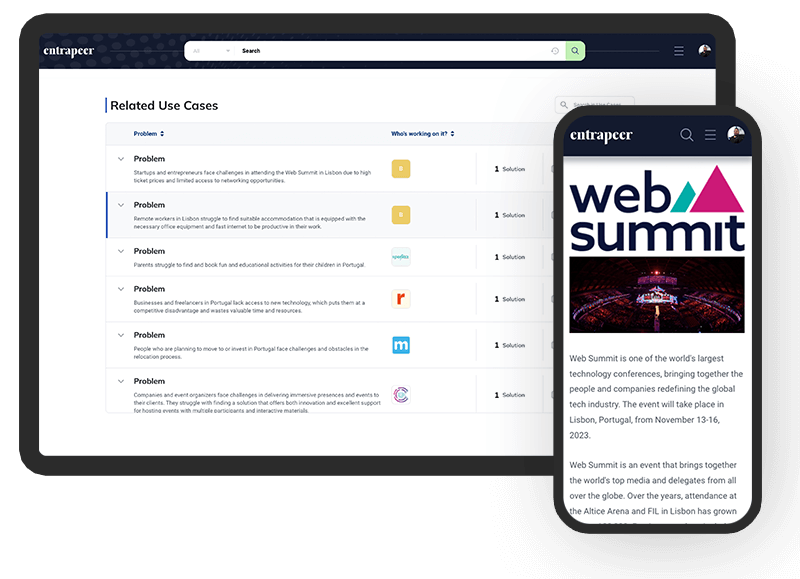 Are you ready to supercharge your Web Summit experience? 
Our latest event digest analyzes the conference's schedule, speakers, and all companies in attendance to present you with exclusive insights.
Register now for your backstage pass to Web Summit Lisbon 2023 today.
Make the most of your conference experience with exclusive market insights.
At entrapeer, we understand that knowledge is power. The problem is that complete conference details and attendee lists aren't usually shared until the last minute, so it's hard to plan ahead. That's why we've developed event digests.
Our AI engine and new instant research feature allow us to continuously update conference reports, so you're in the loop with the latest event developments. Better yet, we compile thorough analyses of all event attendees, their use cases, their latest market movements and POCs so you can make the most of your conference experience by connecting with only the most qualified leads.
Up-to-Date Market Insights:

Understand at a glance the latest industry news across all the conference's focus areas.

Key Market Movements and Players:

Bring yourself up to speed on the major players making waves in their industries so you can connect with the most impactful attendees.

Use Case Discovery & Analysis:

Discover the latest use cases and innovation trends present at Web Summit Lisbon 2023.

Startup Profiles:

Find potential partners and investments by filtering for your specific industry or technology. You can even connect with startups through our platform!

And much more…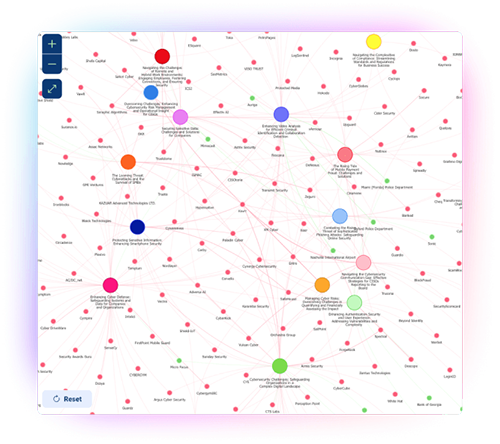 Empowering All Innovation Stakeholders
Whether you're attending the event or not, the insights contained in our reports can be a game-changer for your business. Don't miss this opportunity to gain a competitive edge at Web Summit Lisbon 2023. Our reports will be updated regularly as conference details become available and more attendees join. Act now to secure your access to the latest insights!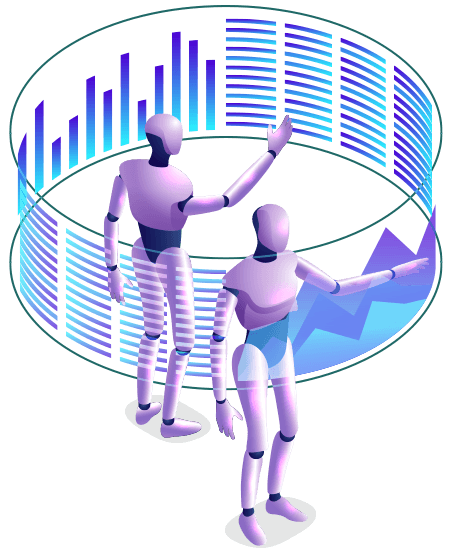 Our AI-powered insights help you refine your outbound sales strategies, pinpointing the most promising leads long before the event kicks off.
Enterprises:

Prepare your team for the conference. Identify emerging trends and technologies to stay ahead of the competition.

VCs:

Scout the best opportunities. Identify promising startups and trends for investment before the event.

Accelerators:

Prepare your startups for the event. Give them an edge by providing insights on market trends.

Startups:

Stand out from the crowd. Use market insights to refine your pitch and identify potential partners.
While at the conference, our event digest helps ensure that every conversation counts.
Enterprises:

Have informed conversations with startups. Use data-driven insights to evaluate potential investments on the spot.

VCs:

Engage with confidence. Tailor your conversations and make meaningful connections with prospects based on real-time market data.

Accelerators:

Equip your startups. Help them make the most out of Web Summit by providing real-time market data.

Startups:

Make the right connections. Engage with potential customers and partners armed with data-backed insights.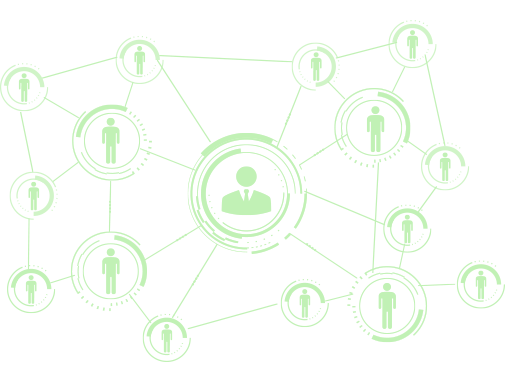 Once you're home, our reports accelerate your lead generation and outreach, giving you a competitive edge that lasts long after the conference concludes.
Enterprises:

Enhance your follow-ups. With comprehensive insights, you can approach your partners with pinpoint precision.

VCs:

Fast-track your post-event decision-making and investment strategies.

Accelerators:

Empower your startups with tailored post-event strategies and insights to accelerate their growth.

Startups: Continue the momentum. Use the post-event data to drive your post-conference enterprise outreach.
Chart your conference course with AI-powered insights.
Web Summit is right around the corner. So get ready to make the most of it with Entrapeer!
In just a few clicks, you can register to receive our exclusive event digest for Web Summit Lisbon 2023. Empower your pre-event preparations, enhance your on-site experience, and drive your post-event success with entrapeer.