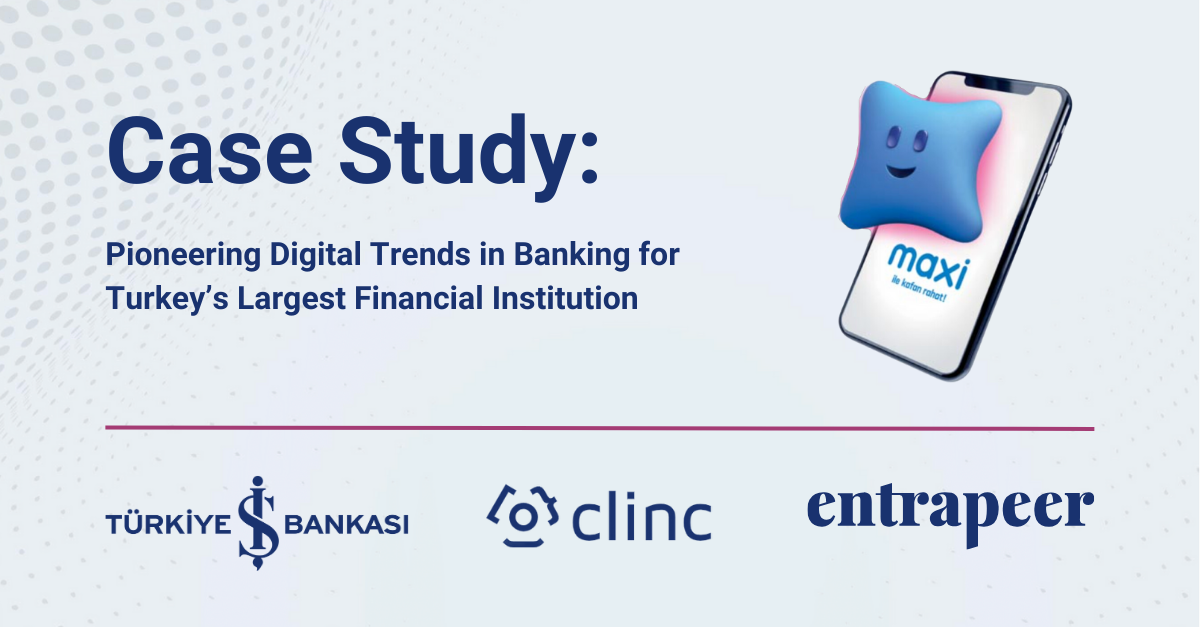 Banking remains one of the most exciting, yet complex industries for digital transformation. While people transact faster and more freely than ever before, there are still mountains of regulations for institutions to navigate with the deployment of any new technological advancements in banking. This makes the adoption of emergent technologies especially difficult, yet leading banks recognize that they must keep innovating to remain competitive.
İşbank is one such bank, as well as the largest private financial institution in Turkey.
In 2018, İşbank decided to adopt a more human-centric approach in its customer services. Their objective was to identify a technology that would seamlessly integrate with the bank's voice-enabled assistant, spanning the spectrum of in-person, online, and mobile banking.
They started by scouting for startups themselves, but the process of performing due diligence, testing product readiness, and vetting startup solutions was taking too long. While İşbank found many viable use cases for emergent technologies, they struggled to find solutions that matched their specific challenge and met their project requirements.
To thoroughly assess the quality of the firms and their on-premise voice-enabling solutions, the bank turned to entrapeer.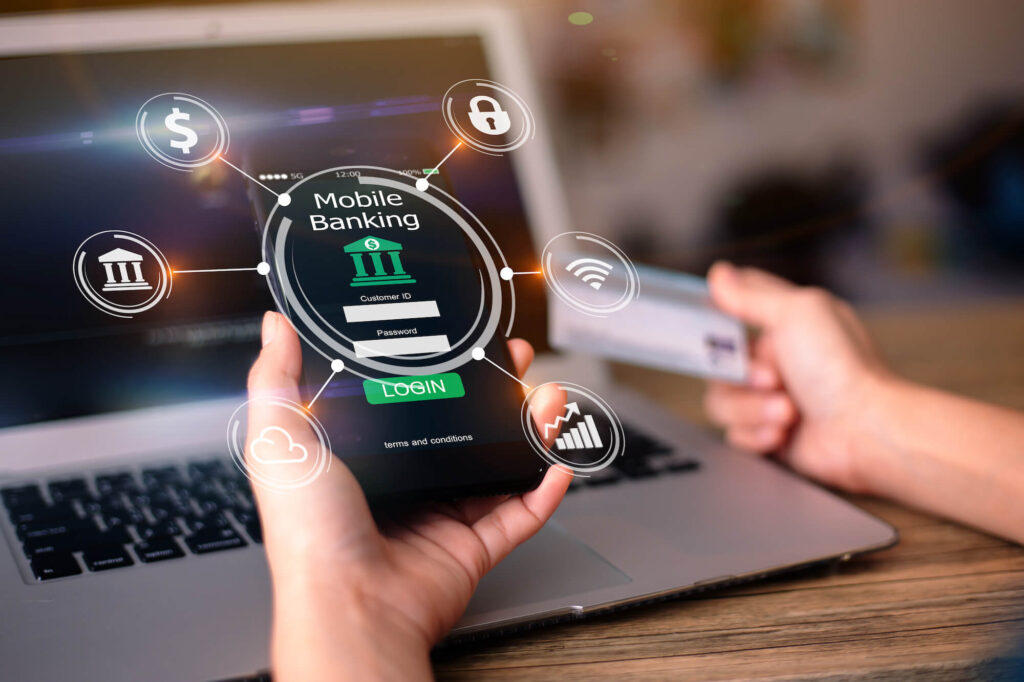 Charting the Course for Technological Advancements in Banking
Entrapeer kicked off this collaboration by scanning our unrivaled startup database and tapping our deep network of contacts in Silicon Valley. Our platforms company profiles and uniform evidence templates made it especially easy for our corporate innovation specialists to compare solutions and gauge product readiness.
The challenging part hinged on one key requirement: Due to banking regulations, İşbank required on-prem hosting for the solution rather than on-cloud, which is the more common service offered by companies providing voice-enabled tech.
Taking this requirement into account, we refined our candidate list to a select cohort of startups, each with the potential to revolutionize the landscape of voice-enabled technology.
After meeting with these candidates, entrapeer shortlisted Clinc – a Michigan-based startup – to collaborate on a proof of concept. Upon reviewing our thorough due diligence, İşbank signed off and the proof-of-concept (POC) kicked off in record time.
Ensuring the Successful Adoption of Emerging Technologies
The partnership began with internal due diligence of Clinc's management, investors, finances and technical capabilities. Satisfied with Clinc's potential, entrapeer collaborated with the startup to creat a POC that would demonstrate the merits of a mobile app solution for İşbank's management.
To accelerate development, engineers from the San Francisco-based entrapeer team travelled to Istanbul and embedded with the Isbank team.
Within four weeks, the project was delivering results. Entrapeer extended the POC to include voice-enabled assistants via Alexa, call centers, and Pepper, the bank's robotic concierge.
Realizing the Vision: Results and Digital Trends in Banking
Results were captured on video and shared with İşbank's management who could see the solutions in action with a running prototype application.
After several months of co-development with Clinc, as well as exhaustive internal testing, İşbank was ready to launch its assistant for conversational banking – Maxi. Anticipating a favorable response from prospects and clients, İşbank also developed and launched a large multi-channel campaign to unveil its Turkish-language conversational banking solution.
Entrapeer is excited to continue facilitating this fruitful partnership with İşbank and Clinc – along with the partners Softtech, Commencis, and Sestek – to pioneer the development and expansion of digital trends in banking.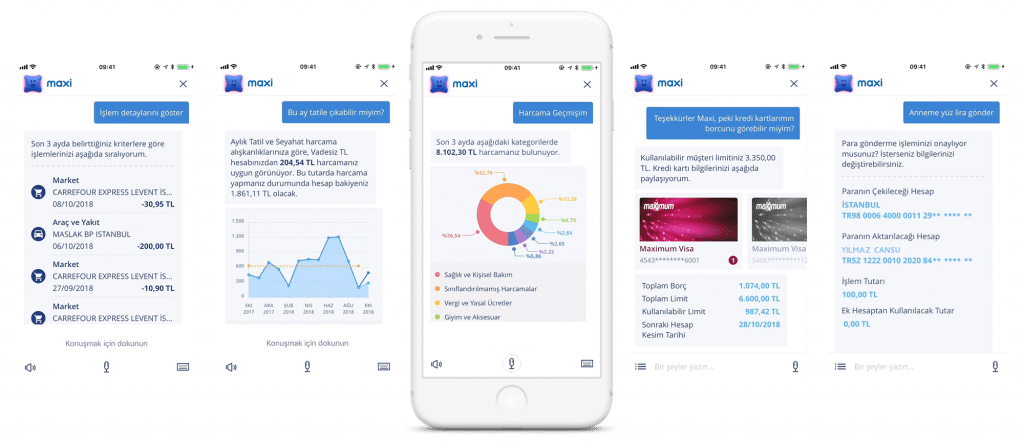 Entrapeer: A Catalyst for Impactful Innovation
The collaboration between İşbank, entrapeer, and Clinc underscores the potency of strategic partnerships and the pivotal role that emergent technologies play in sculpting the future of banking. Through meticulous coordination, unwavering commitment to due diligence, and a shared vision of innovation, these entities have redefined the contours of banking's technological landscape.
Entrapeer took what we learned through this matchmaking process and applied it to build what is now the world's largest startup and use case database. With our multifaceted understanding of the startup-enterprise relationship, we have positioned ourself as a catalyst for innovation, nurturing connections that translate novel tech into tangible enterprise solutions.
Ready to find your next enterprise customer?
In addition to helping enterprises find the right startup solutions, entrapeer is uniquely positioned to connect startups, like Clinc, with prospective enterprise clients to drive growth.
Because CTOs make strategic investments for the long-term, startups need to know how to position their product and demonstrate ROI. Without experience and know-how, it can take months or even years to close a single client – if you succeed in closing at all.
Our corporate innovation experts help startups overcome the obstacles that prevent companies from closing enterprise sales by:
Talking with CIOs and other technical leaders at large enterprises
Navigating the long, complex enterprise sales cycle
Building relationships with executive sponsors to drive adoption
Creating detailed architecture plans
Preparing for security and financial audits
Developing use case focused pilot programs
After their success with Işbank and experience with entrapeer, Clinc has expanded its client list and tripled in size in three years. Are you ready to do the same?